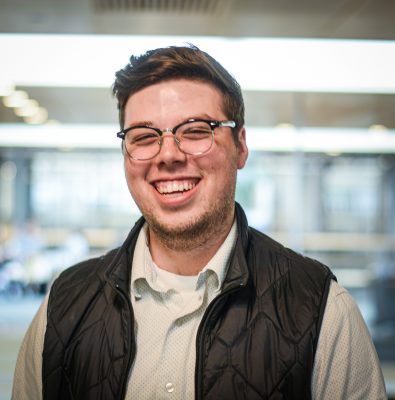 Name: Trevor Hunt he/him/his
Hometown: Camas, WA
Major: Political Science
Fun fact I am also a photographer and have my own business!
Current fave song: "Get Down" // Avi Kaplan
How did you get involved with asuw?
I joined my freshman year, eager to get involved with student government. I signed up for all the committees and opportunities that seemed interesting to me, including the Finance and Budget Committee and Elections Administration Committee. I loved the work we did and felt right at home in ASUW. Fast-forward to my third year now and I am more involved than I ever thought I would be!
What does your job entail?
My job is to serve as a financial adviser for the Association and the Board of Directors. Day-to-day, I manage our monthly expenses and make sure we are meeting our targets and spending sustainably. Beyond that, I also chair the Finance and Budget Committee whose job it is to grant $75,000 to RSOs for their events and also develop next year's ASUW Budget.
Favorite part of working for the ASUW?
The people! Everyone, and I mean everyone, is here for a reason. They are all so passionate about the work they do and the people they serve; it really makes the ASUW feel like a family. Plus, having your own office is a nice perk!
What career do you hope to pursue long term?
Long-term, I plan to pursue policy making and/or law. I always had a dream of being the Chief Justice of the U.S. Supreme Court, but I'd settle for any job in government that allows me the opportunity to make a real impact for the better on people's lives.