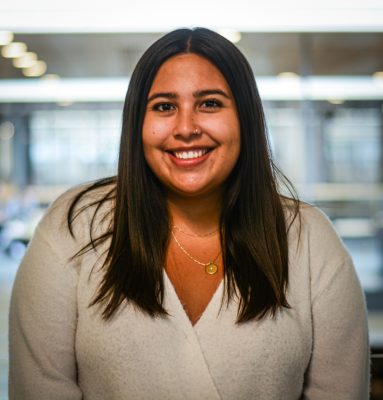 Name: Ana Osorno
Hometown: Bothell, WA
Major: Communications and Photo/Media
Fun fact I love spam musubi
Current fave song: Hit Me Up – Dominic Fike, Omar Apollo, Kenny Beats
How did you get involved with asuw?
I started as an intern for the office of communications my sophomore year! I loved getting to meet everyone involved within ASUW and decided to apply for the director position my senior year.
What does your job entail?
I am the Chief Marketing Officer for the ASUW. Within that, I am responsible for managing all communications plan activities and building external relationships with ASUW's constituencies, including the Daily and other local media. Lastly I also ensure that all ASUW communication is consistent and professional.
Favorite part of working for the ASUW?
I love all the new friends I have made and getting to work with so many of my peers who are insanely talented and hardworking! It's fun being a part of team that is made up of all college aged kids who are learning from each other.
What career do you hope to pursue long term?
I hope to combine my love for art and communication and go into a creative communication career and work for magazines or companies to manage their creative direction.