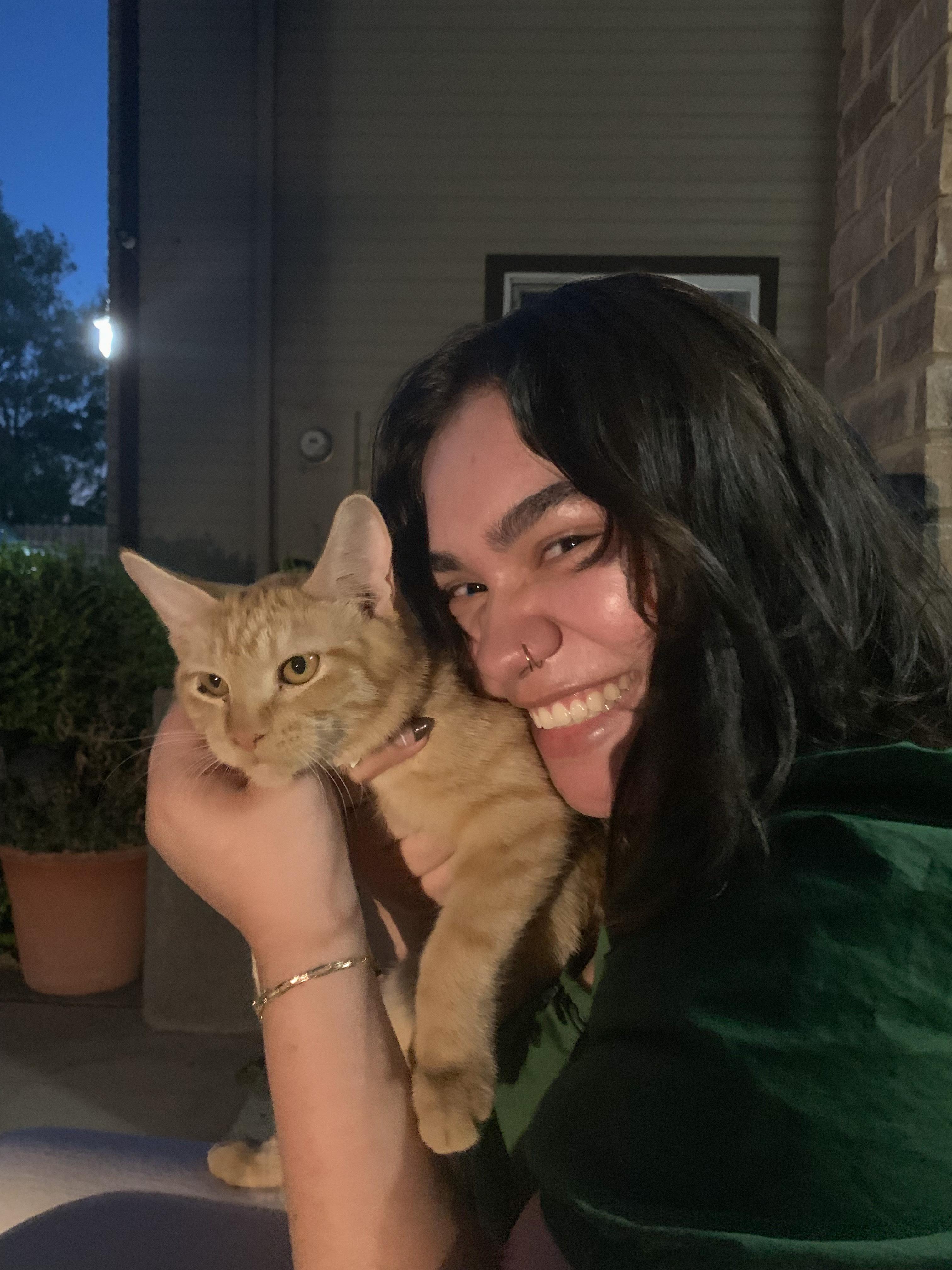 Name: Yazmine Mendoza (they/them)
Contact Information: asuwbdcm@uw.edu, Link to Office Hours
Year: Senior
Hometown: Yakima, Washington
Major: Communications, minor in Business and Gender, Women & Sexuality Studies
Favorite Place on the Ave: Seattle Best Tea, I love some good coffee jelly <3
Favorite Place on Campus: The Quad during the summer when it's empty, it's a lovely place to read in the sun, and to also do some epic people-watching
All-Time Favorite Music Artist: Yebba
–
What is your favorite part of UW?
I like how there are so many different opportunities and clubs there are to make you feel at home on campus. There are so many clubs that can give you the chance to meet people just like you or to create new experiences on campus that will make you feel like you belong.
How did you get involved with ASUW?
I actually got involved my first year at UW when I transferred from community college! I was looking for ways to get involved in clubs on things I was passionate about and found the Queer Student Commission was taking interns. I interned in my first year there, and then interned the next year at the Office of Communications, and in the same year I became the Media Manager. It was a wild ride to where I am now as the Communications Director but I'm thankful for all the experiences it's given me.
What does your job entail?
I am the Chief Marketing Officer of the ASUW! I lead an entity of 6 student employees who do all things marketing and communications, from tech to visual design. I create and enforce all marketing guidelines, write & copy-edit all ASUW speeches and press releases, run ASUW social media (follow us @asuwseattle on everything), advise the Board of Directors, manage communication channels, and interface with outside entities. I get to work with so many amazing, dedicated student employees and make sure that their hard work gets the recognition and marketing it deserves!
What are your goals for the future, beyond UW?
More than anything, my goal is to be happy after I graduate! Most likely that will come in the form of adopting a cat and pursuing a job in the product management or creative marketing sphere. I've always been one to love making new connections with people so if I can do that post-grad wherever I end up, then I think I'll be happy 🙂