ASUW : Associated Students of the University of Washington
April 3, 2018
Apply To Be the 2018-2019 Student Regent!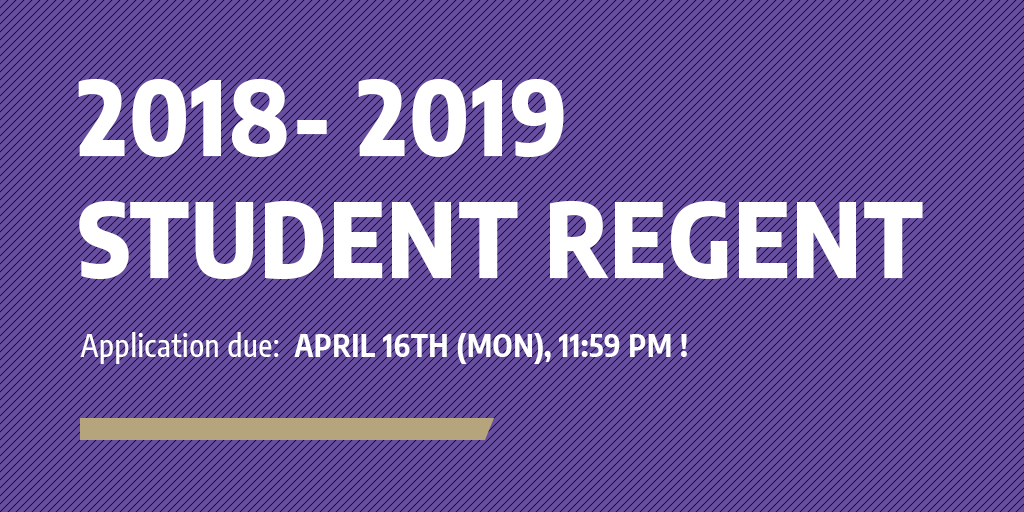 The University of Washington Board of Regents is the University's governing body whose broad responsibilities are to supervise, coordinate, manage and regulate the University, as provided by state statute. The Board of Regents consists of ten members, one of whom is a student who has a voice to vote on all major University decisions, such as tuition rates and approving new construction projects. The Student Regent represents the varying perspectives of students at the university – both undergraduate and graduate students, as well as students at the Bothell, Seattle, and Tacoma campuses. The Student Regent is appointed by the governor to serve for one year.
If you are interested in applying, please examine the application guide for your information. You must apply through this link. Application is due April 16th (Mon), 11:59 pm!