ASUW :: Associated Students of the University of Washington
President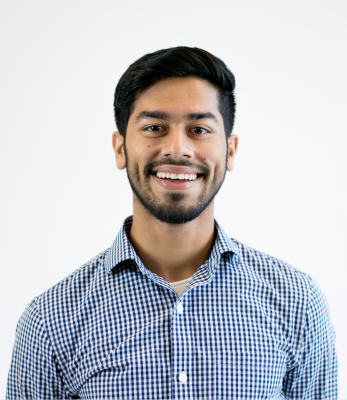 Osman Salahuddin, President
Hometown: Redmond, WA
Major: Neurobiology (with a minor in English), Senior
How did you get involved with ASUW?
As a freshman, I came to the University of Washington having been involved with leadership in high school, and I was really looking for any opportunity to get involved. After hearing about ASUW from some of my older friends, I found this in the UW Leaders Program, which I joined as a freshman. I talked to more people and found out about other opportunities as well, expanding my involvement in my sophomore year as a senator in the ASUW Student Senate and a voting member in the Dawg Pack Advisory Committee. Finally, I decided that my experiences would serve me well as a member of the Board of Directors as a junior, so I ran for the Director of Community Relations position and was elected and served during my junior year!
What does your job entail?
As the ASUW President, I have several major responsibilities. These include, but are not limited to the following: Chair the ASUW Board of Directors meetings of the 13 Board members, ensuring that everyone is fulfilling job responsibilities; advocate for student opinions with the UW President, Provost, VP of Student Life, while ensuring student participation in shared governance; serve as the official spokesperson of the ASUW; oversee and lobby for political efforts at the local, state, and federal levels; in coordination with the Communications Director, handle major public relations efforts with national and local press; and sit on various committees and make major appointments.
Favorite part of working for the ASUW?
Through ASUW, I have been given the opportunity to work with people from such different backgrounds, all coming from different experiences and walks of life. This collaboration has not only allowed me to meet more people, but has really opened up my mind to thinking of situations and ideas in entirely new ways.
What career do you hope to pursue long term?
As a passionate healthcare advocate, I am looking to find a career in the medical and healthcare field to forge a path towards a more promising future for people all around the world. I would love to collaborate with like-minded individuals and consider medical school or pursue my interest in public health and public policy to directly target issues in this field.