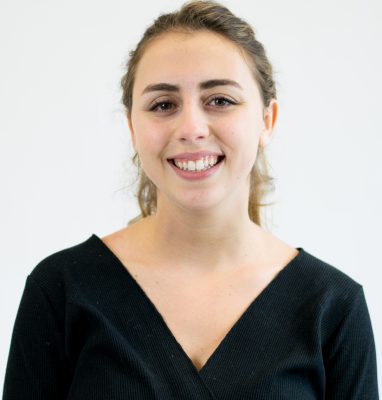 Kaitlyn (KP) Pahler, Personnel Director
Hometown: Livermore, CA
Major: Class 2018. BS Psychology Minors in Bioethics and Diversity
How did you get involved with ASUW?
In high school I was the founder of a Club in my high school that created and presented programs regarding sexual assault and harassment. When I entered UW I already had my sights set on SARVA and volunteered my first year. The second year I served as a Community Outreach Intern for SARVA and worked closely with the director to create efforts regarding Sexual Violence Education and Prevention in the Greek Community. My third year I served as the Assistant Director to SERVE and loved my experience as an employee of the ASUW. In my fourth and final year I now get to serve on the BOD as the Personnel Director and get to experience and work with every member of the association.
What does your job entail?
As the Personnel Director I serve as the head of Human Resources for the entire ASUW. I am the employee's advocate on the Board of Directors and a resource to them both professionally and personally. I also ensure employee accountability for job performance. As the chair of the Personnel Committee I lead a team of 9 and coordinates employee hiring. I evaluate and improve entity personnel and hierarchical structures to promote more effective and efficient work environments. And finally, I work to promote a healthy, productive work environment within the ASUW by providing careful attention to each employee's needs, and by encouraging positive morale.
Favorite part of working for the ASUW?
My favorite part of the ASUW is the diversity of experiences one can experience within it. Through the ASUW students have the opportunity to host their own radio show, fix bikes, put on events for communities they identify, work with UW administration, lobby in Olympia, and work in a positions that provide relevant and valuable work experiences. Employees, Interns and volunteers at the ASUW have so many opportunities and consistently create positive change for the students of the University of Washington.
What career do you hope to pursue long term?
Long term I hope to pursue a career in Psychology. I am currently deciding between graduate programs in Clinical, Social and Industrial/Organization Psychology. Ultimately I hope to pursue a career where I am working with individuals and organizations that promote the well-being and mental health.