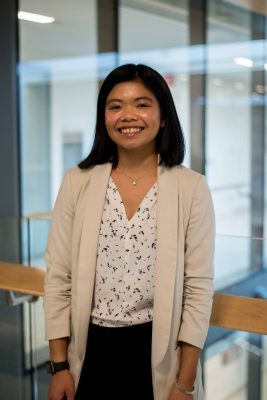 Angelia Miranda, Director of University Affairs
Hometown: Kent, WA
Major: Entrepreneurship, Senior
How did you get involved with ASUW?
My sophomore year, I worked as the Administrative Assistant to the Personnel Director. In that role, I was able to get to know the amazing entities in ASUW by sitting on various committees in the Association and volunteering at all kinds of events.
What does your job entail?
As Director of University Affairs, I advocate for students at the university's administrative and faculty levels. I deal with matters regarding higher education including academics, advising, admissions, as well as local and state-wide government relations. I appoint ASUW representatives to university committees, work with ASUW Student Senate, and oversee the ASUW Office of Governmental Affairs to ensure that student voices are heard and acted upon.
Favorite part of working for the ASUW?
I get to see students own their diverse individual experiences and use those perspectives to understand and improve the student experience. From testifying in front of legislators to telling personal stories of how policies affect us and our friends, the student voice is passionate, dedicated, and determined to be heard.
What career do you hope to pursue long term?
My hope is to continue to advocate for others by pursuing a career in law with a focus on trial advocacy and litigation.