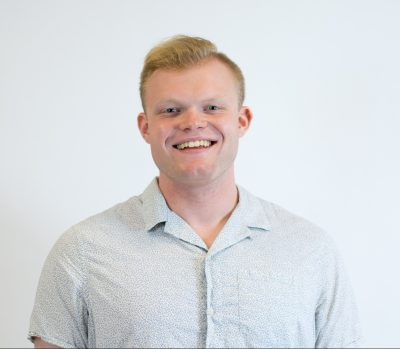 Ian O'Keefe, Director of Programming
Hometown: Bainbridge Island, WA
Major: Political Science, 2019
How did you get involved with ASUW?
Prior to my time with the ASUW, I served as a leader both in my fraternity and as an orientation leader in First Year Programs. My first involvement with the association began as the Interfraternity Council's liaison to the ASUW. I have always been interested in student leadership and jumped at the opportunity to run for a position on the board of directors.
What does your job entail?
I tell everyone that I have the best job on campus because my position entails liaison to hundreds of registered student organizations (RSOs), Rainy Dawg Radio, the Student Health Consortium and ASUW Arts & Entertainment. I am the chair of the Special Appropriations Committee which evaluates funding requests from various RSOs for the purpose of executing events on our campus. Whenever there's an ASUW event or program, odds are I am likely involved!
Favorite part of working for the ASUW?
I love that ASUW is able to represent the interests and of a diverse student body while simultaneously functioning as one large team with a common vision. I enjoy coming to work every day because I am always surrounded by bright people who have also committed themselves to improving students' lives.
What career do you hope to pursue long term?
My dream is to work as a political consultant, one day facilitating the election of public officials who will change the world.