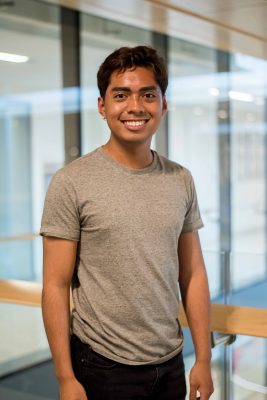 Andrew Tejero, Director of Campus Partnerships
Hometown: Olympia, WA
Major: Public Health/Global Health
How did you get involved with ASUW?
My first involvement with ASUW was when I became an ASUW Student Senator. From there, I was able to learn about the various issues within the University and how students can play a part to make an impact.
What does your job entail?
A key theme within the role of Campus Partnerships is to collaborate on new initiatives that promote student well-being, safety, and accessibility on campus. This can be seen working with Health Councils within the university to advocate for student well-being. Discuss student safety efforts when chairing the Student Safety Advisory Board with various leaders on campus. As well as addressing accessibility pertinent to resources or transportation within the University.
Favorite part of working for the ASUW?
My favorite part about working for the ASUW is the incredible people that you will meet and learn from. Not only will you see growth in them, you will also see growth in yourself. ASUW is the perfect place to understand who you are and what you are capable of — and doing it with people you enjoy being with most.
What career do you hope to pursue long term?
Working for the CDC one day would be an absolute dream of mine. I am also interested in working for non-profits, or other organizations that help vulnerable populations and communities out by addressing health disparities. With that, everything is still a work in progress.