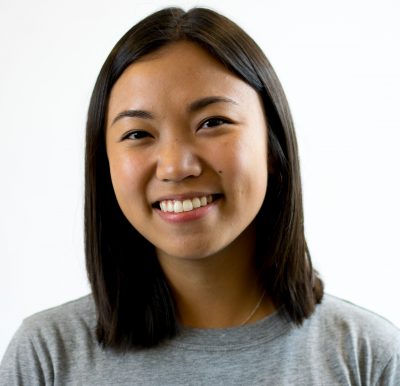 Brittany Pham, Communications Director
Hometown: Bothell, WA
Major: Political Science / Communications, 2018
How did you get involved with ASUW?
During my fall quarter of my freshman year, I was an ASUW Ambassador along with Julia, the current ASUW Vice President and many other students now involved with various ASUW entities. As a sophomore, I served on the Panhellenic Executive Board where I worked directly with ASUW to encourage students in the Greek Community to be further engaged on campus. During this time, I also served on the ASUW Student Senate where I led meetings with the Greek Caucus. Throughout my time at UW, I've volunteered for several tickets during the ASUW campaign season in the spring (best time of the year).
What does your job entail?
As Communications Director, I serve as the Chief Marketing Officer for the Association. I oversee our brand, strategize our marketing campaigns for the year, and meet with entity directors to help them plan their marketing strategies. I serve as an ex-oficio member of the Board of Directors and advise on decisions that affect the ASUW's communications. Additionally, I manage a team of six talented individuals who do everything from designing all of the graphic materials we use to managing our back-end servers.
Favorite part of working for the ASUW?
ASUW is awesome because it's run by students. We have the autonomy to pursue our own projects and our own goals. At the end of the day, we have the ability make as big of an impact on campus as we want. That freedom is both reassuring and extremely empowerful.
What career do you hope to pursue long term?
Long term, I hope to continue to work with people either in management or in public policy. I am passionate about building successful teams that produce meaningful work. Post-grad, I'll be moving to Vietnam, where my family is from, for a few months to teach English.