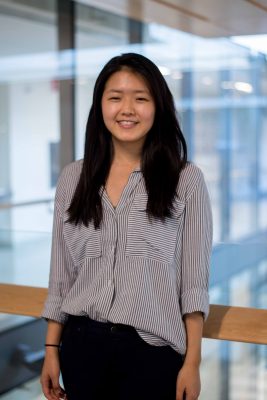 Jenny Nayoung Chung, Communications Director
Hometown: Seoul, Korea and Bothell, Washington
Major: Public Health
How did you get involved with ASUW?
I first began by joining the Office of Volunteer Opportunities, also OVO, and now known as Outreach and Involvement, the Elections Administration Committee, and UW Leaders in my freshman year. I immediately loved how diverse and engaging the various parts of ASUW were and began digging deeper. I served as an intern and the Director of OVO for sophomore and junior year respectively then decided I wanted to look more into the creative and strategic communication for the ASUW.
What does your job entail?
My role is largely divided into three: public relations and crisis communication for the UW undergraduate student body on behalf of the ASUW Board of Directors, marketing and jobs campaigns for ASUW, and operations management for the Office of Communications of 6 employees and 2 interns working on creative and/or technical projects.
Favorite part of working for the ASUW?
I absolutely love the perfect balance of freedom and responsibility we are given as ASUW employees. We are encouraged to explore options and be creative in the way we execute projects while being able to take charge as individuals and teams. I enjoy working with student leaders who have fresh perspectives and new energy.
What career do you hope to pursue long term?
No matter the position, I want to be at a place that believes in redistribution of resources for improved quality of life for all. I also want to be in a place that enables me to work on projects that require strategy and creativity.