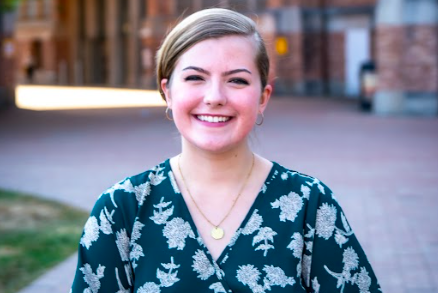 Name
: Lillian Williamson (she/her)
Contact Information:
asuwvp@uw.edu
,
Link to Office Hours
Year: Senior
Hometown: Shoreline, WA
Major: Environmental studies & political science
Favorite place on the Ave: U-District Farmer's Market on 52nd
Favorite place at the UW: City Grind at the Henry (or my office in the ASUW suite!)
Fun fact: I'm a big fan of all things outdoors, especially caving, climbing, backpacking, and kayaking.
-
What is your favorite part of UW?
My favorite part of UW is the people! UW is a huge school, but the best part has been finding community, through the ASUW and through the RSOs I'm a part of.
How did you get involved with ASUW?
After interning for the ASUW my freshman and sophomore years, I served as the Director of the Queer Student Commission my junior year. This experience inspired me to run for Vice President and make the internal change needed to make the ASUW accessible, accountable, and transparent to its constituents.
What does your job entail?
As the Vice President, I serve as the Chief Internal Officer of the ASUW and the Chief of Staff for the Board of Directors. As an internal-facing officer, I oversee and manage almost everything internal (employees, entities, etc.) and support all staff in vision planning and day-to-day operations.
What are your goals for the future, beyond UW?
After graduating, I hope to work in environmental policy, with an emphasis on water quality and management.