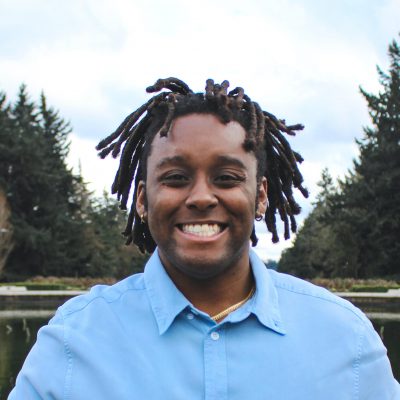 Name: Dalton Owens, he/him, asuwvp@uw.edu, Link to Office Hours
Hometown: Tacoma, WA
Major: Community, Environment, & Planning and Political Science
Favorite Place on the Ave: Pho Shizzle
Favorite Song Right Now: "Make it Better" by Anderson .Paak
Fun Fact: Strictly good vibes
What is your favorite part of UW?
My favorite part about UW is the diversity in educational paths available. During my time at the University, I have continued to meet people with varying career aspirations and life goals. I love to hear about what my friends are doing or learning in their respective areas of study. There are so many driven people on this campus, and they inspire me to keep learning and explore new ideas and activities.
How did you get involved with ASUW?
I began getting involved with ASUW through Huskies on the Hill my freshman year. I heard about the event through an advisor in the Office of Minority Affairs and Diversity, and decided to attend with a close friend. The event was a great experience, and lead to me seeking other opportunities to get involved and participate in ASUW events.
What does your job entail?
As the ASUW Vice President I am expected to oversee the internal affairs and operations of the Association. I serve as the chief operating manager for the association, supervising all employees. I actively check in with entities in an effort to ensure that the association is continuously serving the students and upholding the ASUW mission.
Favorite part of working for the ASUW?
My favorite part of working for ASUW is the sense of community. A diverse group of people come together within ASUW all finding their interest through the dozens of different entities in place.
What career do you hope to pursue long term?
Post graduation I hope to pursue a career in the built environment, eventually working my way up to doing consulting for architects and owners seeking to build new spaces. I would also like to seek opportunities to gain involvement in local and state politics, potentially running for a district representative position at some point.