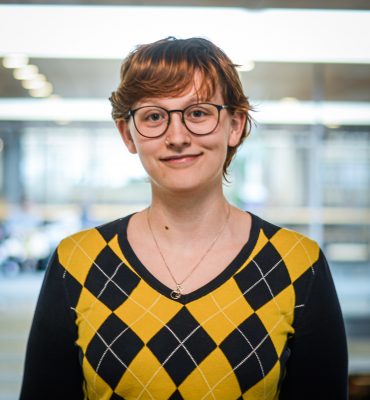 Name: Bryn Sinclair, They/Them
Hometown: North Berwick, Scotland
Major: Political Science and Geography
Fun fact I have lived in five countries and seven states – and my family isn't military!
Current fave song: 100 Bad Days – AJR
How did you get involved with asuw?
I was the SARVA protected seat senator last year, and was appointed to the HUB Board of Representatives.
What does your job entail?
My job involves a lot of interfacing between the Board of Directors and Senate, as well as Senate and the larger academic governance structure. I schedule forums, organize senate legislation for the Board, and help with resolution followup.
Favorite part of working for the ASUW?
Learning about all of the ways that students get in their education!
What career do you hope to pursue long term?
I hope to become an international liaison officer.