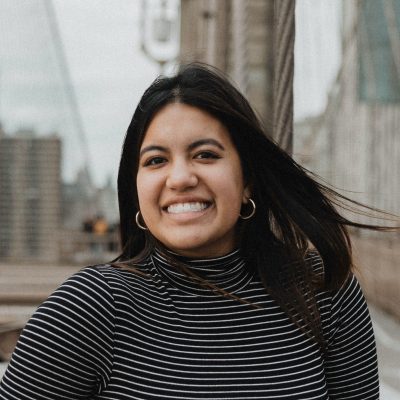 Hometown: Seattle, WA
Major: Master of Public Administration
Favorite Place on the Ave: The Ugly Mug
Favorite Song Right Now: "Sunday Candy" by Donnie Trumpet & The Social Experiment
Fun fact: After undergrad, I traveled for my sorority organization and lived out of a suitcase for 9 months!
What is your favorite part of UW?
There are a lot of things I love about UW, but my favorite would be the feeling you get when you walk on campus. I love walking on the brick sidewalks past old, beautiful buildings and other students. I can't help but feel a sense of community and camaraderie with those around me and a sense of mission. Everything you participate in on campus can make you smarter, more empathetic, a better advocate for your community–it's surreal to know that with every step you take on campus, you're growing.
How did you get involved with ASUW?
I was pretty heavily involved with Greek Life during my undergraduate career, and was motivated to run for the Board of Directors because of the work that I had done to advocate for the sorority community. It was a great experience and a lot of fun. Returning to UW (yes, I'm a 2x Dawg) for grad school, I knew I wanted to build that same sense of community while adding to my resume. ASUW does a great job of both, creating a community of student leaders and giving students tangible job skills that can be translated to the professional world.
What does your job entail?
As the Personnel Director, I act as the Chief Human Resources Officer for the organization. I do anything and everything related to jobs. I make sure that ASUW's jobs are serving the student body and are accessible so any student can apply. I'm also a resource to the current employees, providing support to them in ensuring that they're not only doing their job but having a good time!
What is your favorite part of working for the ASUW?
I love the people I am able to meet through my ASUW connection. From the students I lead with to the students I serve, so many have shared stories that have completely changed my perspective of how I look at the world. I'm constantly learning and listening and sharing in an ever-growing community.
What career do you hope to pursue long term?
I think I ask myself this question a lot, and I'm not positive I have a concrete answer. But I am learning to be okay with that. I am passionate about international development and the nonprofit world, and I am going to graduate school to pick up more concrete skills in analysis and evaluation that would be advantageous for that field. As for what I'll do specifically? Your guess is as good as mine!