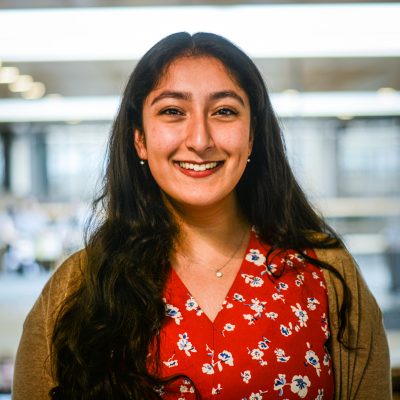 Name: Kiran Singh (she/her/hers)
Hometown: Issaquah, Washington
Major: Political Science
Fun fact I speak Punjabi, English, Hindi and Urdu fluently, but I'm also passable in Spanish and learning Russian.
Current fave song: Anything by Roy Woods or DVSN! (@A+E — Spring Show?)
How did you get involved with asuw?
I became the ASUW representative to the University Bookstore at the end of my freshman year, which was a quirky but interesting role. I liked being able to guide decisions and offer opinions on the internal side of an organization that serves UW students. It was amazing to be a student that could help create policies for other students. After the ASUW elections at the end of my sophomore year, I realized I could best serve the Association on an internal, one-on-one level. I applied for Personnel Director, and here I am!
What does your job entail?
My job is mostly internal! I plan and execute the week-long ASUW employee orientation in September to help onboard and bond the 65+ students that work for the Association. In winter, I work with our lovely Communications Director to market and advertise all of the jobs that open up at UW. Then, I work with my Personnel Committee to interview and hire students to fill all the employee spots! My primary role is to support and enrich the employee experience of every student that works for us, so I also do 1:1s with employees, bonding events, recognition awards, and all-staff trainings.
Favorite part of working for the ASUW?
I love the people! I think it's a very valuable experience to be able to work so closely with over 60 other students all dedicated to their positions within the ASUW. For my role in particular, I love that I actually get to know people beyond their hometown and major — the weirder the conversation, the better!
What career do you hope to pursue long term?
I've always known I wanted a career in law and policy, but the specialty is always developing. I have a soft spot for the public service part of the legal field (civil rights, public defense, employee protections, etc.), so I know that'll be my focus when I (hopefully!) go into law school.