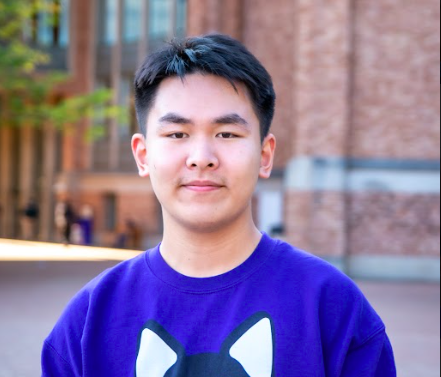 Director of University Affairs
Name: Adrien Chen, (he/him)
Hometown: Anhui, China
Major: Construction Management
Favorite Place on the Ave: Taste of Xian
Favorite Place on Campus: HUB
Fun fact: I've two kittens and a chinchilla
What is your favorite part of UW?
My favorite part of UW is the beautiful architecture. Buildings like the Suzzallo and Husky Union Buildings have a rich history, and how they're built and used plays a huge part in student experiences.
How did you get involved with ASUW?
I joined ASUW in September 2021 as the Director of OISA (Office of International Student Advocacy). I enjoyed my time in OISA, and we worked closely with HFS on bringing more international food/snacks to campus. As the year ended, I decided I wanted to focus on policy & advocacy work, so I ran for the University Affairs role.
What does your job entail?
I serve as the bridge between students and faculties. My primary duty is to sit on various faculty councils and voice student opinions on critical issues while communicating the decisions made to the student body.
What are your goals for the future, beyond UW?
I'm interning with the City of Seattle and look forward to landing a full-time position with the city. My long-term goal is to work on a mega infrastructure construction project and transform the city landscape.