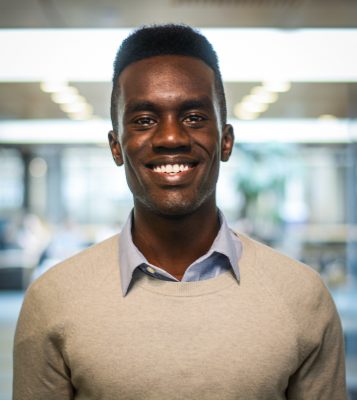 Name: Sam Akeyo he/him
Hometown: South Bend, Indiana
Major: Applied Math
Fun fact My late grandpa was a Tanzanian statesman. I never knew until earlier this year because my mom "forgot" to tell me.
Current fave song: Egyptian Luvr x Rejjie Snow
How did you get involved with asuw?
I knew a couple of people in the ASUW Office of Government Relations when I started at UW back in 2017. They encouraged me to apply for the Legislative Steering Committee, which drafts the Legislative Agenda. Being a new student at the time, I wanted to get a bird's eye view of the rest of ASUW, so I applied for the Finance & Budget Committee as well.
What does your job entail?
This position basically comes down to "lobbying" for change in university management and/or policy, and representing student opinion on the various decision-making committees that I liaison to. This position covers a wide breadth of topics including tuition and fees, financial aid, scholastic regulations, pedagogy, etc.
Favorite part of working for the ASUW?
I've had a really great time getting to know my peers at ASUW and GPSS, and faculty and staff from the university at large. They're some of the most dedicated and compassionate people I've ever met. Some of them are just absolutely brilliant! It's truly an honor to be working with them.
What career do you hope to pursue long term?
Classified.