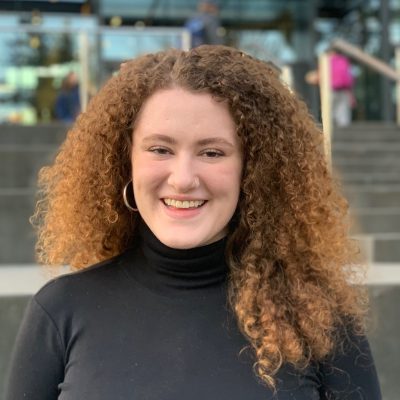 Hometown: Spokane, WA
Major: Germanics and International Studies
Favorite Place on the Ave: Sizzle and Crunch
Favorite Song Right Now: "Only Child" by Tierra Whack
Fun fact I once met Ke$ha in a hotspring in Yellowstone National Park at sunset.
What is your favorite part of UW?
This is so cheesy but the people! Being around passionate young people who genuinely will change the world is the best feeling. I feel like there are always new friends to make and new things to learn from them.
How did you get involved with ASUW?
I first got involved with ASUW by joining student senate in my first weeks on campus. I was enthralled with the immediate chance to take votes, write legislation and make change.
What does your job entail?
My job is to be the bridge between students and faculty along with parts of administration. I have to distill the needs of the most systemically oppressed student communities into tangible change within the bureaucracy of shared governance.
Favorite part of working for the ASUW?
My favorite part of working for ASUW is feeling like I'm apart of something bigger than myself. Knowing I'm apart of a legacy students who have seen the problems of this institution and ran towards them.
What career do you hope to pursue long term?
I hope to work in public policy either through the field of journalism, law, or legislating.