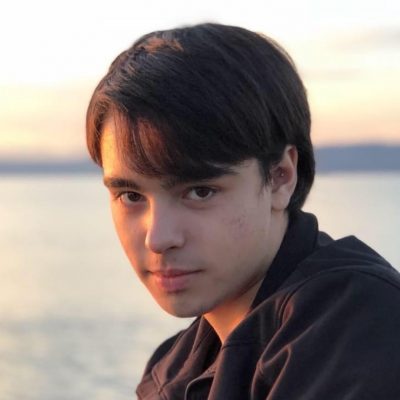 Hometown: Tacoma, WA
Major: Political Science
Favorite Place on the Ave: Target
Favorite Song Right Now: "Believe" by Cher
Fun Fact: A fun fact about me is that I have a Leopard Gecko named Pluto!
What is your favorite part of UW?
My favorite part of UW is that no matter how big and busy the university is, I can always find communities and support systems here to help me. Being someone who is a first-generation college student, I did not have a long history to look back on but with the help of my peers and professors, I was able to navigate my way around and find my place!
How did you get involved with ASUW? 
Since I was a freshman here at UW, I have always wanted run for a position on ASUW. Being someone that has always been super passionate about student government and politics, I set a goal to help the university in any way I could. After getting my foot in the door with friends and RSO's alike, I decided to run for board! It was the best experience I have had here at UW and I'm grateful to have friends, students and family support to make this a reality!
What does your job entail?
Being the Director of Internal Policy, I sit on the ASUW Board of Directors, chair the ASUW judicial committee, sit on the Graduate & Professional Student Senate and work with the Senate and EAC! I advise on issues that revolve around the ASUW Constitution and bylaws, keep records and help the organization stay transparent and fair.
Favorite part of working for the ASUW?
My favorite part of working for ASUW is meeting tons of new people, learning new things about the university I love and making an impact on students' lives!
What career do you hope to pursue long term?
After I graduate from UW, I hope to attend law school to get my JD to practice family and real estate law! Since interning at a law firm in Tacoma, WA it has been a dream of mine to go into the legal field and one day owning my own boutique firm!