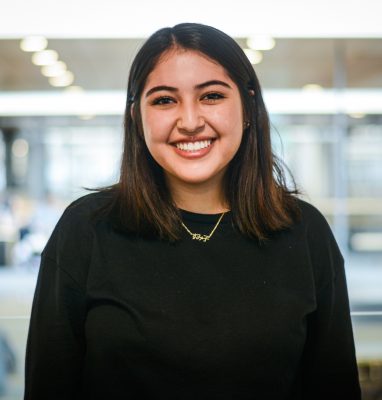 Name: Sarah Shaklan, She/her
Hometown: Pasadena, CA
Major: Public Health; Minors: GWSS and Diversity
Fun fact Last year I went to 17 countries, and only took the wrong train 4 times 🙂
Current fave song: Anything Lizzo!
How did you get involved with asuw?
"I first got involved with ASUW as a member on the Judicial Committee, as Secretary of Recommendations. I saw the application for this position online, and applied on a whim – it was one of the best last-minute decisions I have made at UW! I was interested in running for the ASUW Board of Directors because I wanted to continue my involvement in multiple communities, as well as guide students who are also interested in finding a community within ASUW, and wanting to make an impact."
What does your job entail?
I act as a liaison to all the living communities: the Greek Community, RCSA, Student Athletes, Student Veterans and Commuter/Transfer Students, among other entities. This provides the opportunity to work with a variety of student leaders from different pockets within the campus. We collaborate to determine how to connect them to resources to better their respective community. Some other parts of my job include: Working with UW Alumni Association for the Homecoming Scholarship, and working with UW Marketing to put on W Day!
Favorite part of working for the ASUW?
The best part about working for the ASUW is the connections and friendships that are formed. My position connects with many different communities, and it is so fun to both meet new people, but also learn about different communities and how they are impacting students and UW. Internally, ASUW has such a positive atmosphere, and I am always so excited to work with my peers!
What career do you hope to pursue long term?
I am unsure of what exactly I was to pursue as a career – I have had the opportunity to participate in a plethora of interesting internships (U.S. Embassy in Prague, UCLA Women's Health Education and Research Center, to name a few), and I am interested in working in public service. I love working with different people and communities, and see myself at an NGO, the State Department, or in a different community-based job.