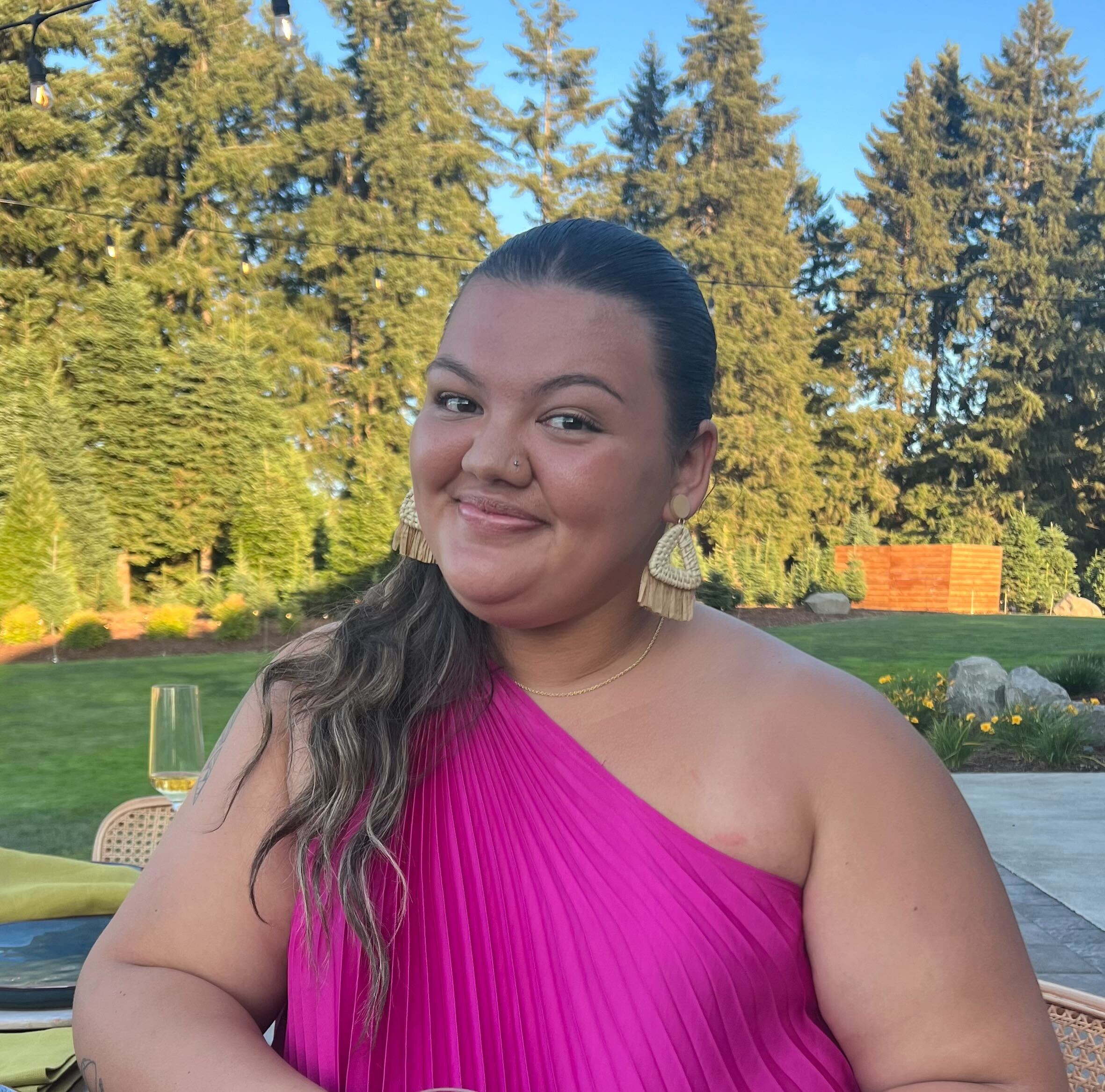 Name: Anastacia Mikaele
Contact Information: asuwbdcr@uw.edu, Link to Office Hours
Year: Junior
Hometown: Vancouver, WA
Major: Medical Anthropology and Global Health
Favorite place on the ave: Kai's Thai
Favorite place on campus: Ethnic Cultural Center
What is your favorite part of UW? I love that there are communities that have been here for a long time, communities that are building and communities that are going to be formed this year. It's a big campus but there truly are a lot of ways to make it yours. However, if you are unsure how to approach that, feel free to come catch or email me 🙂
How did you get involved with ASUW? I began as an Intern for the Pacific Islander Student Commission, then served as the PISC Director and now here we are. Also, my mom was on the Board of Directors when she was here so a pretty special full circle moment!
What does your job entail? I work with on and off campus living communities! As well as smaller moving parts underneath that overarching umbrella such as Athletics, Commuter Students, Transfer Students, International students, Student Veteran Life, Parent & Family Programs, The Greek Councils as well as working with UW Alumni Association here and there. Pretty much, if there is a community I probably work within it or have collaborated with someone to work within it!
What are your goals for the future, beyond UW? I am hoping to pursue Graduate school (potentially at UW!!) and go into coaching teaching and eventually athletic.