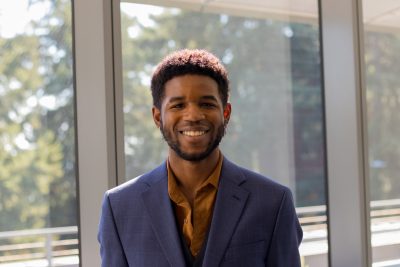 Name: Michael Saunders (he/him)
Contact Information: asuwbdsp@uw.edu, Link to Office Hours
Year: Senior
Major: Political Science
Favorite Place on the Ave: Bugis
Favorite Place on Campus: My Apartment
Fun Fact: I can do the splits
What is your favorite part of UW?
Nothing specific, that's why I'm in this position!
How did you get involved with ASUW?
I joined Student Senate last Winter.
What does your job entail?
Advocating for students in regard to safety, wellness, and accessibility. I typically work with external entities such as UWPD, Hall Health, and other partners of ASUW.
What are your goals for the future, beyond UW?
I want a masters degree by 24 and a house by 25. I should be making $80-100,000 when I graduate and I won't settle for less.