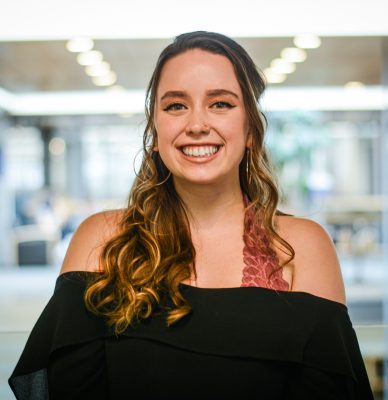 Name: Brianna Asman She/Her/Hers
Hometown: Lacey, Washington
Major: Political Science
Fun factI have four shih-tzus
Current fave song: Dominic Fike: Acai Bowl
How did you get involved with asuw?
My first year on campus I wanted to get involved so I joined a political RSO to help ease my way into Seattle politics. During my first year I noticed that UW was size of a miniature city so I decided to pivot my focus on improving UW's campus. I had experience prior to college teaching self defense so safety was an area I believed I could have a positive influence in. I applied for an internship with SARVA (Sexual Assault and Relationship Violence Activists), and later ran for Board of Directors in hopes of having a greater role in creating a safer community UW.
What does your job entail?
My job is to make sure that each non-academic entity connected to the University has student representation. Each year is a new opportunity for entities on campus to pursue new goals. So I work to connect groups with campus resources ensuring that student interest is at the center of all projects. Often these projects focus on topics of, health, safety and sustainability on campus.
Favorite part of working for the ASUW?
I enjoy working for the ASUW because it gives me the opportunity to contribute my skills and knowledge to large projects that I could have never accomplished on my own. I am extremely grateful for the opportunity to sit in rooms with students and professionals at the University who are dedicated to making a difference and actively work with me to engage a vast student population.
What career do you hope to pursue long term?
I hope to work on shaping and writing policy someday after attending graduate school and learning a lot more. I'm passionate about traveling and researching how we can create an inclusive political system for populations across the country with varying economic situations.