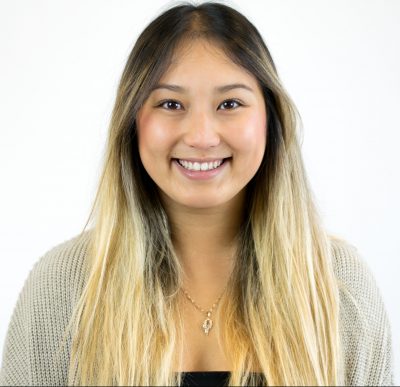 Julia Pham, Vice President
Hometown: Tacoma, WA
Major: Senior in Pre-Nursing and Early Childhood and Family Studies

How did you get involved with ASUW?
Entering the University of Washington my Freshmen year, I was eager to join every club and organization I came in contact with. The Ambassadors program through the Office of Volunteer Opportunities caught my attention and this is where my ASUW journey began. Within the program I learned about the Elections Administration Committee and instantly became a volunteer to help with the ASUW Elections. After volunteering, I became the Volunteers and Outreach Intern for the following year and enjoyed it so much that I started thinking about running myself and the rest is history!
What does your job entail?
As the ASUW Vice President, I have two main roles: Chief of Internal Officer and Chief to the Board of Directors. As the Chief of Internal Officer, I supervise the administration of the processes that run the internal operations which are the Personnel Director, Finance and Budget Director and the Communications Director. As the Chief of Staff, my role is to oversee the team developement of the Board of Directors and supporting each member on an individual level. I also aim to develop a warm and welcoming environment within the ASUW and in the HUB overall.
Favorite part of working for the ASUW?
The passion and drive that I have seen within the students who have done or is currently doing ASUW is my favorite part, hands down. With passion comes with effort and dedication and through the events and meetings I have been a part of, I feel nothing but that. I have truly been fortunate to be surrounded by individuals that motivate and give me that special drive to show how passionate I am in whichever position I am in.
What career do you hope to pursue long term?
In the future, I aim to become a pediatric nurse practitioner. I absolutely love kids and wish to give back in a medical way whether it be abroad or in the states. The future is a scary thing to think about but when my mind lingers on it, I get more excited every time knowing that I will be doing something I am passionate about and love with all of my heart.