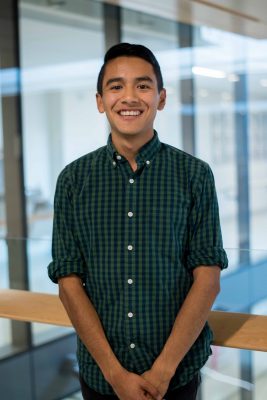 Kevin Mendez, Senate Vice Speaker
Hometown: Lynnwood, WA
Major: Political Science
How did you get involved with ASUW?
As a first year, I joined Student Senate as a Hall Senator, the following year I was Chair of the Committee on Oversight. Being involved in ASUW has allowed me to build better leadership skills and learn from a wide range of students!
What does your job entail?
In relation to Board, I am Student Senate's liaison and present and advocate for decisions made by the Senate. Additionally, I maintain the governing documents for Senate and ensure we are in compliance with public record laws. In Senate, I schedule forums to promote student input in outside decisions and serve as parliamentarian during meetings.
Favorite part of working for the ASUW?
I love that ASUW is diverse enough to allow students to pursue their interests and find a community. Additionally, I'm lucky to get to work with driven and passionate people that are all looking to improve the husky experience for all.
What career do you hope to pursue long term?
Eventually, I hope to go into policy drafting or political consulting to help create a better life for future generations.