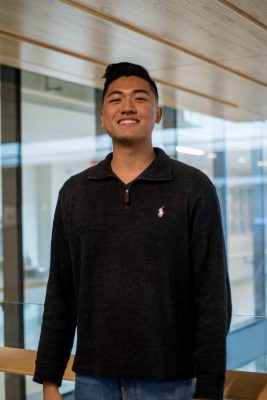 Shaun Sik, Finance & Budget Director
Hometown: Kuala Lumpur, Malaysia
Major:Business Administration- Finance
How did you get involved with ASUW?
Since freshman year, I've always been looking for opportunities to make an impact on student lives at the UW. I knew about the ASUW, but I wasn't sure how I could be a part of it until I chanced upon this job posting on social media. It turned out to be a good fit, because I realized that in this position I would be able to use my specific skillset in a way that would best serve the students in this school.
What does your job entail?
The Finance and Budget Director is responsible for monitoring all expenses and costs that our entities incur or receive. This is important to ensure that the association utilizes student dollars effectively and ethically. Besides that, I am responsible for working with Entities, the Finance and Budget Committee, as well as the other Board of Directors to create and finalize a new budget that next year's team will use to operate.
Favorite part of working for the ASUW?
My favorite part about working for the ASUW is that I get to be surrounded by a diverse group of student leaders who share a common goal; we all want to improve student life on campus. In this association, we are always challenged to think of new ways to better represent and provide for students at the UW. This makes it a very rewarding and fulfilling experience.
What career do you hope to pursue long term?
I plan to work in either the finance or management consulting industry after I graduate. I also aspire to be an entrepreneur in my home country of Malaysia sometime in the future.