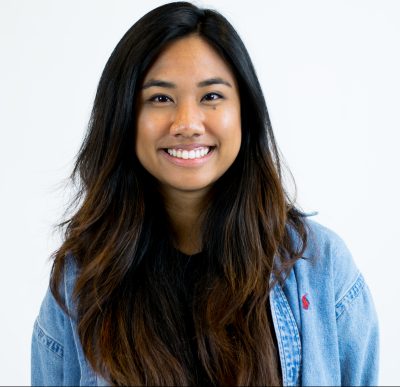 Shawntel Bali, Director of Community Relations
Hometown: Kapa'a, HI / Federal Way, WA
Major: Business Marketing and Information Systems, Minor in Diversity, 2018
How did you get involved with ASUW?
I have been an active member and past officer for the Filipino American Student Association (FASA) throughout college. FASA introduced me to volunteer opportunities under the Pacific Islander Student Commission and Asian Student Commission in ASUW.
What does your job entail?
As Director of Community Relations, I liaison to entities across campus such as the UW Alumni Association, Washington Student Athlete Advisory Council, and various living and commuter communities. I also help plan events such as Homecoming and W-Day.
Favorite part of working for the ASUW?
I love how the ASUW serves as a dynamic platform to connect individuals and communities from different walks of life. We embrace our campus diversity and welcome all opinions.
What career do you hope to pursue long term?
I hope to pursue a career in talent acquisition for film and television to diversify popular media, and break down structural barriers that often prevent minority groups from entering this industry.