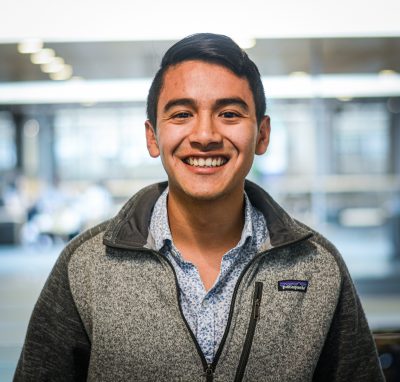 Name: Kevin Mendez he/him/his
Hometown: Lynnwood, WA
Major: Political Economics and a minor in Informatics
Fun fact I was named after two members of the Backstreet Boys.
Current fave song:Somewhere between "Truth Hurts" by Lizzo and "Lover" by Taylor Swift
How did you get involved with asuw?
I first got involved through Student Senate where I learned how to voice my opinion in a public setting and gained valuable leadership skills through my role as Chair of the Oversight Committee and Vice Speaker. Throughout my three years in senate, I learned a lot about how the University and Association operate. The ASUW provided countless opportunities to grow which is why I wanted to help give back to the Association to ensure that we are providing those opportunities.
What does your job entail?
I serve as the Chief Operating and Internal Officer for the Association and as Chief of Staff for the Board of Directors. Essentially, I work to ensure that the Association is functioning in terms of our budget, personnel and volunteer operations. My main goal this year is to ensure that we are following the ASUW's mission of enriching student life.
Favorite part of working for the ASUW?
I'm so lucky to have the chance to work with so many driven and passionate people that want to make a difference and better their communities. Also, within ASUW there are so many opportunities to collaborate with other people to learn and grow from working with them. Ultimately, this role has solidified my commitment to helping students grow professionally and personally.
What career do you hope to pursue long term?
I hope to eventually work in political consulting to help elect people that are interested in creating a better life for future generations.